Front

Patchwork

Beercollection

Genealogy

About the Family

Write to us
---
Patchwork
By Anne Marie Johansen

---
Patchwork is a great hobby for me.
I am member of Limfjordsgruppen, a part of Danish Patchwork Society.
Among my works is the participation i Limfjordsgruppens logo competition. I choosed, to take starting point in the live around the inlet Limfjorden. Therefore it became two grazing whooper swans on a blue background. They are drawn after a lovely bird hike along the Limfjorden.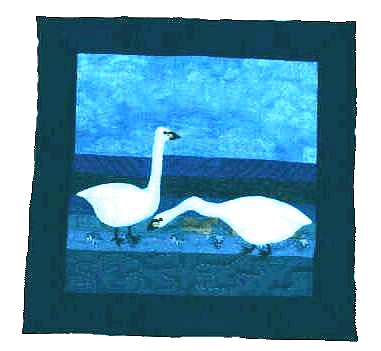 Quilt inspirered by Jens Søndergaards painting "Skrænt ved havet". 2016.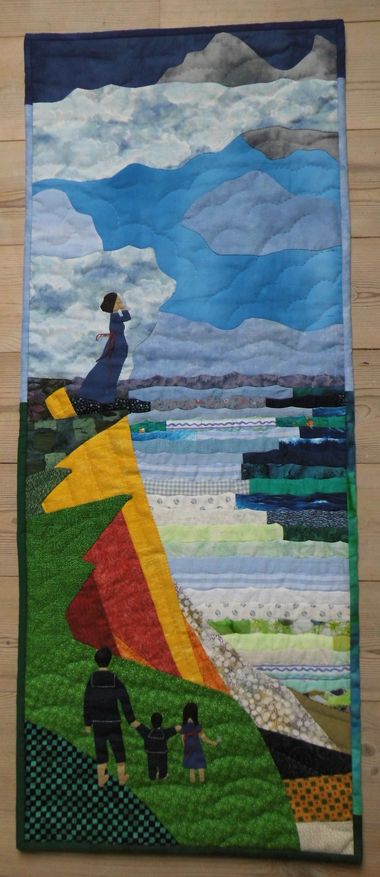 Another of my patchwork works is a carpet I call "Let it snow".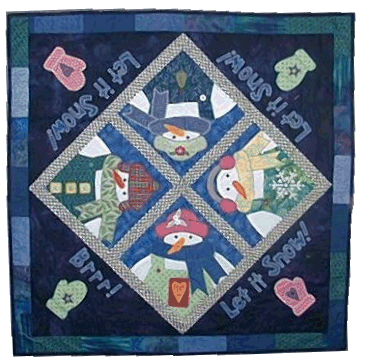 Let it snow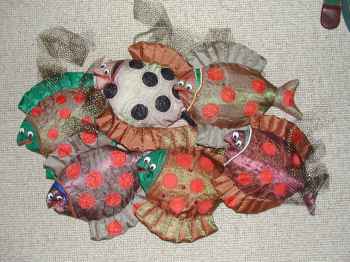 6 fish - see bigger picture here
See more pictures of my patchwork